Former Spine Surgery of Buffalo Niagara revamps practice with new name, location and expanded treatment options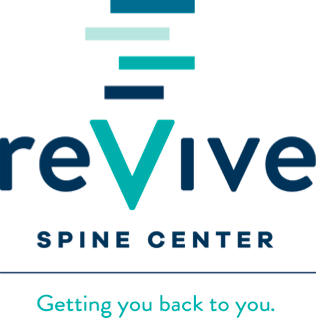 NIAGARA FALLS, N.Y., September 1, 2017 — Spine Surgery of Buffalo Niagara, a clinical practice led by Franco Vigna M.D., M.P.H. which specializes in high quality, personalized spine
treatments for patients all over the Buffalo Niagara region, moved and expanded into a new, stand-alone facility in Niagara Falls. Reflecting the practice's commitment to restoring patient health, the comprehensive spinal care center located at 6941 Williams Road opened in the spring of 2017 under a new name – reVive Spine Center.
The only one of its kind in Niagara County, reVive Spine Center offers a comprehensive line of treatments options all under one roof. At 5,000 square feet, the 1,500-square foot expansion helps to accommodate the practice's growing staff and service lines including integrity spinal decompression, in-house x-ray capabilities, pain management, psychology and massage therapy.
"By expanding our practice and treatment options, we're able to offer a more comprehensive approach to spinal care," said Dr. Vigna who began the practice 12 years ago. "Our new name – reVive Spine Center – speaks directly to our Center's mission from day one – renewing our patients and giving them their lives back."
To offer less invasive options for patients, reVive Spine Center recently added the Integrity Spinal Decompression machine to their line of treatments options. Designed to treat neck and lower back pain, herniated discs, sciatica, degenerative disc disease, and back injuries without the need of medication or surgery, the state-of-the-art machine is one of only two in New York state.
Located across Williams Road from the practice's previous location in the Summit Health Complex, with the assistance of the IDA Pilot Program, Dr. Vigna restored an abandoned building which used to house restaurants including Perkins Restaurant Bakery, Denny's and Yianni's.
"When the time came to find another location, it was crucial for us to remain central and accessible to our core patient," said Dr. Vigna. "Niagara Falls has been so good to us over the years, and we are excited to give back and join the revitalization efforts bringing this great community back to life."
To maintain the character of the property while reflecting the Center's patriotic values, Dr. Vigna refurbished the historic 70-foot flag pole which will fly the second highest and second largest American flag in Niagara County. Additionally, a 40-foot flag pole flying both an All-Services was installed and a veteran's garden was planted at the foot of the flagpoles.
Local contractors including Cheektowaga's Lamparelli Construction Co., Sutton Architect out of Williamsville and L2K Design from Buffalo took part in the rehabilitation, construction and design process.
###