Search Engine Marketing (SEM) is online advertising through paid text ads which appear above organic search engine results. (Organic results are achieved via Search Engine Optimization).
Using platforms such as Google Ads, our Paid Media team identify keywords our target audience may use. With these keywords we "bid" to have the top placement for those terms, competing against other companies who want that top spot.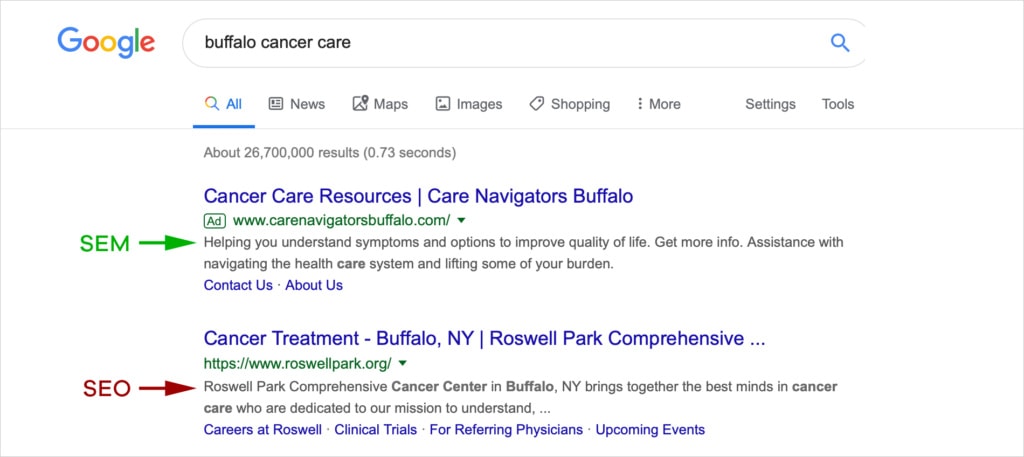 Once an ad is running, each click on our ad reduces our remaining SEM budget until it is depleted. SEM ads require a website/landing page to link to that has "relevancy" to the keywords we are buying. The more relevant, useful content on the page the lower your costs and better your rank will be.